Visitation House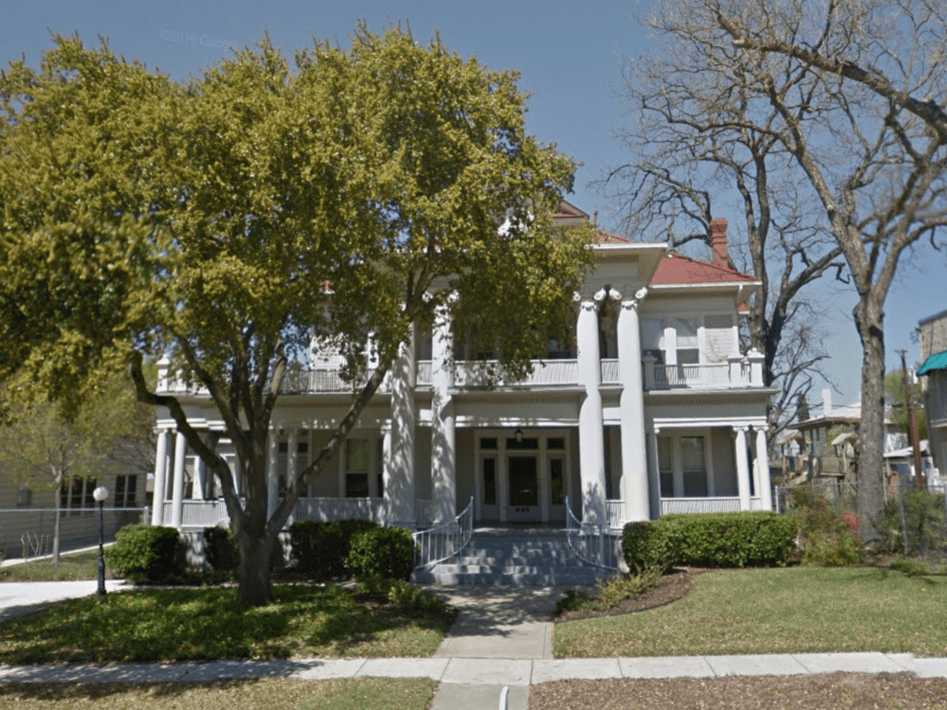 The mission of Visitation House is to address the needs and concerns of economically poor women and children. 

They offer a two-year transitional housing and education program which provides the opportunity and the means for homeless single mothers and their children to achieve self-sufficiency and independence through its focus on education as foundational to ending the cycles of poverty and homelessness. 
---
Visitation House Mission Statement
"The Sisters of Charity of the Incarnate Word founded Visitation House in 1985 to respond to the needs and concerns of economically poor women and children and named it for the premise on which it operates - The Gospel Story of Mary & Elizabeth- women helping women. It is realized in our two-year Transitional Housing & Education Program for homeless single mothers with young children, and extended into the community-at-large at the Visitation House Women's Learning Center. "
Visitation House Community Questionnaire

Are you familiar with Visitation House? Help Womenshelters.org users find out answers.

We publish all Helpful information.


















Find a mistake?
Are you the owner of this listing? Do not leave a regular comment if you want this listing updated quickly. Update the information on this listing by following this link. Edit this listing
Comments
The ladies in this office are very nice, if you get there early or on time they get you n and out and on your way. the earlier slots are the quickest.

Single Mother of an 11 month old. Needing help with childcare and a place to live.

I have no family here. I have an almost 2 year old. My bf and i keep fighting and i cant stay here anymore...

Do you accept gently used clothing donations? Women's work & casual clothes, and clothes for boys?

Needing a place for me and my children to stay. We are homeless

Currently pregnant. Needing some type of housing and looking for a job. So I can also get one 3 kids back. I am still custodial parent but have come across aow hardship. Is there anything you can do to help?

I need help asap, no home for me and my 2 year old son.

Yes I am being evicted and the reason for that was because I was hospitalized last month and had surgery so had to stay in the hospital for a week. So I lost my 2 jobs and now I just got back to work a week ago but now am being evicted on the 15th I gotta go to court IDK what to do.. Help please.

I need help please I just moved here from El Paso T.X. with my daughter tomorrow I receive a voucher from section 8 to get my own place and start looking but I have no one here please help don't want to lose my job I just got so please I'm asking for help!!!

What are the requirements?

Currently and I have a violent relationship trying to find a home or a place to stay for me and my daughter who is only 24 months he's throw me out a couple times and I have nowhere else to go if I stay here I feel he will eventually put his hands on me. I currently suffer depression being here

Currently in a bad relationship need a fresh start with my 1 year old son.

I need help with my 2 daughters ages are 3 and 2 I have previous domestic violence with him I've been scared to leave I currently live in my van with my girls outside a person's house I've been in a depressing stage the more I'm here with him I'm getting depress even more I have nobody here to help me no where to go with my children I'm going to food banks just to feed my kids and just been surviving on my wic to feed my children I've lost my job due to this guy cause I didn't have nobody to watch my children I really really need help please

I'm grateful for this facility. I hope to schedule a visit to thank them personally and explain my situation. I was there when I was around 11 years old. I'm now 42. I'm also looking to pay it forward and if any abused women are looking to get on their feet that need help with their newborn, I'd like to help.

Hi i need emergency shelter i have a 2 year old and a 11 month year old i need help ASAP i have no body

Me and my son 11yr old son are homeless , iam working but need stability to keep my job, asking for any help possible

Hello, I have a small batch of sanitary products that I would like to donate to a women's shelter, do you accept things like this? Please let me know as soon as possible. Thank you.

Hi my name is Esmeralda Perez i am in need of a place as of june i live at sam's ministries. i am in school full time i wouldn't finish school intell next year i have no money and i have no where to go after that. I have a 9 year old son.

I'm homeless and need shelter for 2 kids and my self

Do you accept women's clothing? Some of the clothes are brand new All are in good condition

I'm homeless right now and I need a place to stay for me and my two children 2 yr old and a 3 yr old

my 3 kids and I are homeless I recently lost my job so I no longer can pay for a hotel and I'm running out of living rooms to sleep in. Is there anyway you can help? Or just give me a time or place we need to be just to have a place to sleep.

Im currently pregnant with a 1 year old lost my job due to covid running low on my savings currently in a hotel needing help with the process of housing

My name is sara rodriguez im a single mother of 3 boys i have 11 yr n 5 yr n 9 month old baby ..we need a place to stay we homeless please help me n my kids plz

I'd like to donate coats for children and women if needed. Can you tell me if there is a need and if y'all are accepting any at this time. Joyfully, Robin

I have some gently used children's furniture that I am getting rid of; desk, twin bed, full frame, 2 dressers and I am wondering if you can use any of these items. Thanks.
Leave a Comment

* Comments will be displayed on WomenShelters.org only, and we do not display personal data of users making comments.