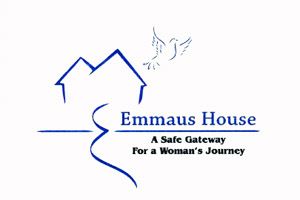 24-HR Hotline: 877-778-7978
Emmaus House is to provide a safe harbor for women and their children seeking immediate relief from a threatening situation.
In a secure and child-friendly environment, trained and nurturing staff supports and assists a woman with her immediate concerns for safety, shelter, food and clothing.
Emmaus House also has on-going resources and access to community networks providing opportunities for women in a time of transition.

Emmaus House is a nonprofit organization providing shelter and assistance to women and children who are victims of domestic violence.
They are the only domestic violence shelter in San Benito County and have been serving families in need since 2006;

Emmaus House is a 24/7 operation, staffed with caring and trained advocates committed to serving women and children as they begin their journey towards a life free of violence.
They are a place where women are empowered to begin rebuilding their lives and children feel safe, loved and nurtured.

---
"Our mission is to provide a safe gateway for a woman's journey. "