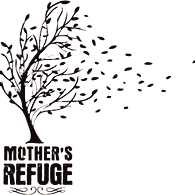 Mother's Refuge was founded in 1987.
They are located in the Independence, Mo, in the greater Kansas City, Missouri area.
A pregnant teen may be admitted to the facility any time during her pregnancy.
Many support services are provided to these young women, including access to medical, individual and group counseling, food, clothing, mandatory participation in educational and/or job training, childbirth/parenting classes, life skills classes and independent living skills training.
Mother's Refuge is licensed to house eight teenagers and four babies under the age of two.
---