Monday

9:00 AM - 4:00 PM

Tuesday

9:00 AM - 4:00 PM

Wednesday

9:00 AM - 4:00 PM

Thursday

9:00 AM - 4:00 PM

Friday

9:00 AM - 4:00 PM

Saturday

closed

Sunday

closed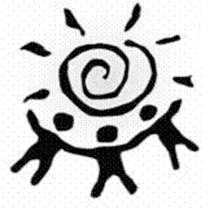 True Light Family Resource Center (TLFRC) serves individuals and families with a focus on women, by providing for critical needs, connecting to community resources, and teaching job and life skills in a safe and supportive environment.
TLFRC responded to the increasing numbers of homeless women coming to the Center and established a day shelter for women who were otherwise forced to live on the streets when the overnight shelters were closed.
Today, the day shelter, known as Emancipation Station, provides not only shelter, but a place of community, support and provides opportunity for change. In 2010, TLFRC acquired a rehabbed house at 3108 Charlotte, close to Emancipation Station.
This house, now known as Freedom House, provides a transition program for homeless, single adult women to prepare them for life of independence and self-sufficiency.
TLFRC continues to evolve programs to meet the needs of at-risk individuals in the urban community who are multi-ethnic, homeless, hungry, addicted or without hope.
TLFRC stands as a strong partner for community change.


Hours of operation are 8:00 am - 5:00pm.

---
"We serve individuals and families by providing for critical needs, connecting to community resources, and teaching job and life skills in a safe and supportive environment. "