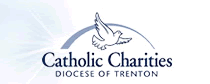 Emergency shelter for women.
Office: 856-824-0599Toll Free 24 Hour Hotline: 1-877-871-7551Providence House Domestic Violence Services(PHDVS) of Catholic Charities provides comprehensive services for victims of domestic abuse and their children free of charge at outreach offices and emergency safehouses in Burlington and Ocean Counties.
Providence House Domestic Violence Services assists victims of domestic abuse and their children with an array of services that included:
emergency shelter
a 24 hour hotline counseling servicesa comprehensive childrens programa parenting education program and a program specifically designed to assist victims age 50 and olderThese services are offered at no cost to individuals and are invaluable to victims and their children who are struggling to break free from the cycle of violence in their homes.
These free and confidential services for victims of domestic violence rely upon the generosity of donors and volunteers.
Being a part of their team is not only rewarding but life-changing.
Help them to end the cycle of violence in their community today.
Providence House is one of the oldest and most comprehensive domestic violence providers in New Jersey and is accredited through the national Council on Accreditation.
In Burlington County, PHDVS has been offering services for more than 30 years and for more than 20 in Ocean County.

---