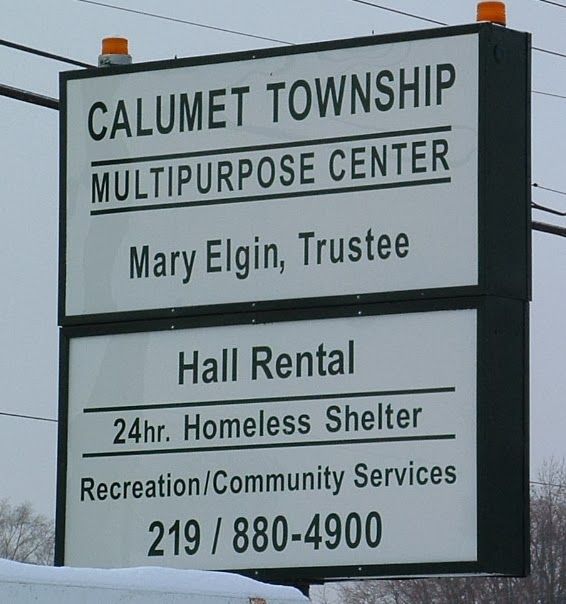 Emergency shelter for men, women and children.
The Emergency Shelter is open 24 hours a day, 7 days a week.
The Calumet Township Trustees Office offers a 24-hour American Red Cross Disaster Shelter Facility at the Multi-Purpose Center located at 1900 W. 41st Ave Gary.
It provides temporary emergency shelter for women and children.
There are sleeping quarters, kitchen and laundry facilities on site.
The shelter also serves as a heating and cooling center.
Contact for more information.

---