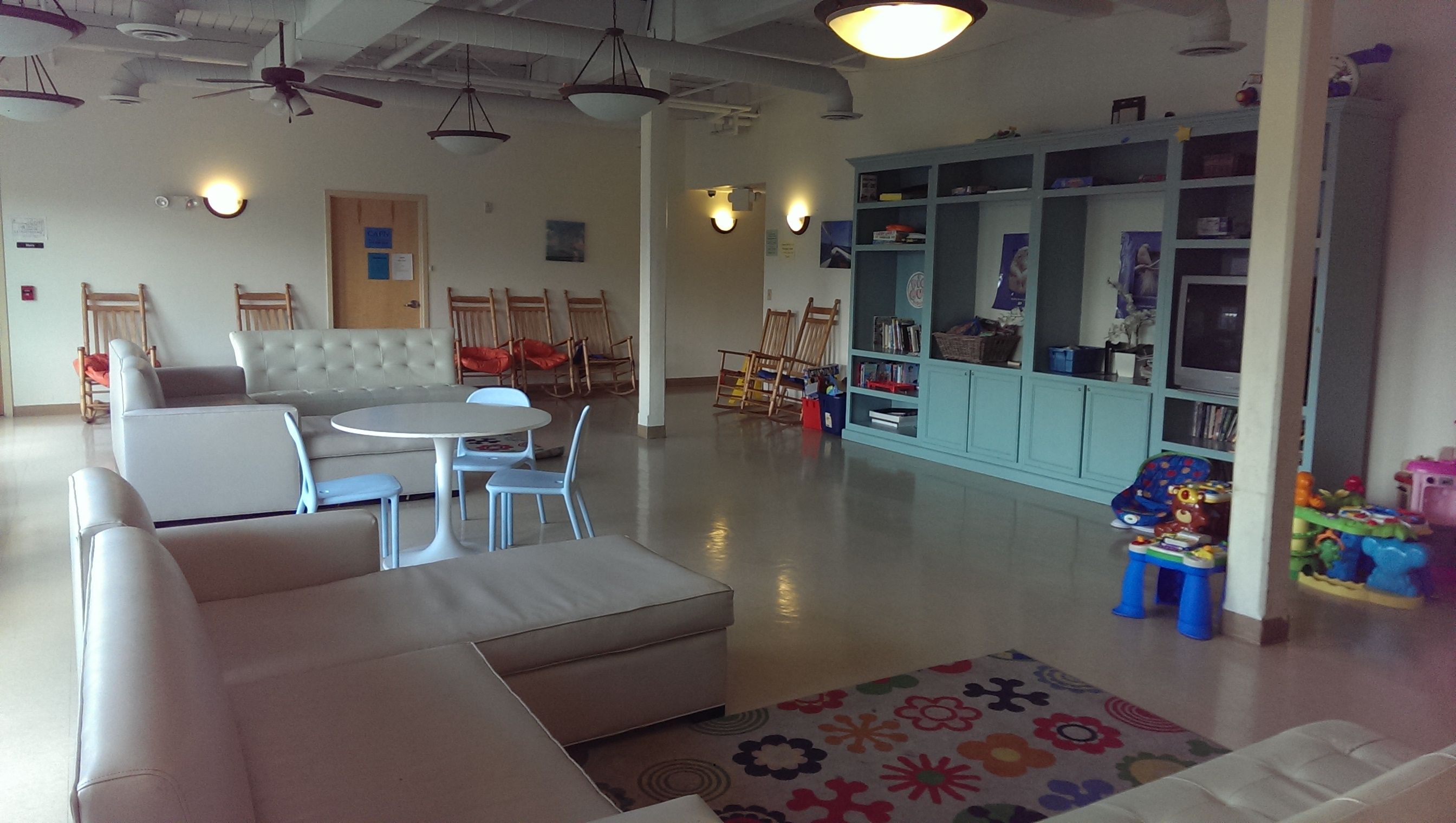 The mission of Genesis is to provide an environment that allows homeless newborns to grow and develop in a nurturing and healthy surrounding. Genesis enables homeless families to remain together and creates a participatory community in which parents have the opportunity to live with their children in privacy and with dignity.
In empowering families to achieve greater self-sufficiency, Genesis Shelter recognizes individual family needs and provides the resources to meet those needs.

The Emergency Shelter program provides homeless families with up to six months of emergency shelter in a safe and caring environment.
The 76-bed facility has 18 individual family bedrooms.
The program provides families with between 2-7 members with a private room, daily nutritious meals, laundry services and a weekly provision of baby supplies and personal care items.
In addition, shelter residents receive free childcare, job training and case management, delivered through their other core programs.
In addition to the supportive services received through their Family Advocacy program, Emergency Shelter residents participate in weekly education sessions, life-skills activities and an income-savings program.
The goal of the program is to provide families with the shelter and resources they need to achieve regular employment and more stable housing.
To qualify for services:




Families must have at least one infant child, six months old or younger.


Parents must submit a background check.


The Emergency Shelter program accepts new families based on the availability of rooms.
To inquire about availability, call (404)522-6056.
---
"Genesis is a unique non-profit organization in Middle Georgia providing gender-specific direct services and advocacy to help homeless and formerly incarcerated female veterans, and provide the resources they need to maintain connections with the community, and reconcile with their families."