Atlanta Union Mission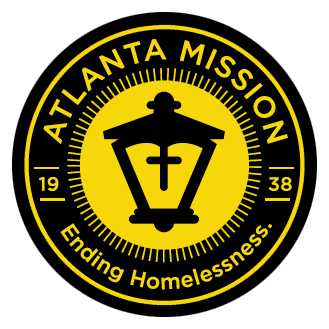 My Sisters House, a 264-bed facility, offers overnight shelter and residential discipleship programs for homeless women, as well as for women with children.
---
Atlanta Union Mission Mission Statement
"Atlanta Mission transforms, through Christ, the lives of those facing homelessness. We are a community united to end homelessness . . . one friend at a time."
Atlanta Union Mission Community Questionnaire

Are you familiar with Atlanta Union Mission? Help Womenshelters.org users find out answers.

We publish all Helpful information.














Find a mistake?
Are you the owner of this listing? Do not leave a regular comment if you want this listing updated quickly. Update the information on this listing by following this link. Edit this listing
Comments
I have blankets and pillows that are ion good shape. We have towels and sheets/blankets. Do you pick these items up? I am in Stone Mountain. riles.mike@gmail.com

If I wanted to donate clothes, small appliances, and any other household goods, where would be the best place to bring this? I live at 2685 Warwick Circle, Chamblee, GA. 30345. Phone #: 4/329-0414.

I'm a single mom of 4, my kids father and I had a disagreement that escalated wrong and so he kicked me out along with my kids, told me he wasn't taking the kids to school because I work but have to be there at 6:30, so by not having a place to stay been staying in hotel, it's eating my pocket up just want to find a stable place that can help me get back on me feet and if possible childcare so I can get to work on time, please if anybody can help will be helpful I'm stressing trying to figure this whole thing out not knowing where I'm going can someone help me and my kids

In need of emergency shelter asap. I am a single woman. I do have a job, but due to unforseen circumstances I had to leave a relationship that was no longer tolerable. I just need a space to get back on my feet. Please help!

I am single I'm out here alone I just got out of a bad relationship he was beating on me so I had to leave I don't have anywhere to go I don't have a job so I need help can you help

My wife just died and I'm looking for someplace to donate her clothes, accessories, etc.

Hello, I'm Destinie a single mother of 4 girls ranging 1-15. I left Milwaukee WI from an abusive relationship have been residing between motels in McDonough, Locust Grove and a friends house in Butts County. I been here for 2 weeks, funds running low and I need immediate assistance for me and my girls. I have applied in McDonough for State benefits but the process has been taking some time. We are homeless, please help thank you

My daughter passed away and I would like to donate her clothing. Please let me know if your organization is willing to accept them and if they can be picked up. Thanks

I am a disabled female and was recently made homeless I was staying in a hotel and my funds have ran out its too cold to stay outside I have lupus and this not good for my body can you help.

I am a single mother with three babies I have been struggling and homeless but my family hates me why I don't even know. I lost my mom May 13 2007 Mother's day. I also was in a bad car wreck and everything I had I lost behind it Thank you

When is the best time to come I'm a single mother with a 4yr old son in need of emergency shelter

Is this place just for 1 night?

I have some clothes that my daughters and sons are unable to wear, I prefer to donate them to a shelter instead of giving the clothes to goodwill to sell. May I donate to you instead?

All while I was growing up my mom wasn't getting herself situated. Until I became flustrated with her and went away to College. But while I was in college I seen my mother become seriously jealous and mad. Then I became pregnant the next semester which I believe she was stocking me. So I continued to play softball and finished my first year. .........

I have some Women clothes and boys clothes and boy sneakers that I would love to donate to the Women's shelter. I don't want to give them to Salvation Army nor Goodwill. I live in Duluth GA area where is the closest place I can donate them too.

I have a friend that has a daughter that need help finding a place to live. I've done what I can to help but I'm moving and now she'll be homeless! I know this pandemic is making things super crazy but they need a place to stay ASAP. She's 25 & her daughter is 15months.

I have toiletries and art supplies for children I would like to donate.

I have a bunch of furniture to donate if you pick up. I live in Gainesville and have 2 large couches., a love seat and 2 matching chairs and 2 other matching chairs. Do you have a truck that can pick them up or know of anyone who might need these.

I have 2 kids 12 and 7 and my mom is kicking us

I have unused, brand new period underwear from Thinx that I can't use. Where could I donate these items?

Need a place asap, have no family in GA willing to help me, I do work fulltime and dealing with anxiety...seeking support in grief and addiction to gambling.

I have women clothes and shoes also baby items and more to donate, if you pick up I'm in the Atlanta area
Leave a Comment

* Comments will be displayed on WomenShelters.org only, and we do not display personal data of users making comments.