Partnership Against Domestic Violence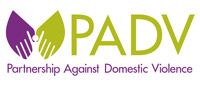 Partnership Against Domestic Violence (PADV) supports women and their children in their efforts to live violence free by offering safety and shelter for battered women and their children; restoring power, self-sufficiency and control to domestic violence survivors; and educating the public about the dynamics of this abuse.
---
Partnership Against Domestic Violence Mission Statement
"PADV works to end the crime of intimate partner violence and empower its survivors. "
Find a mistake?
Are you the owner of this listing? Do not leave a regular comment if you want this listing updated quickly. Update the information on this listing by following this link. Edit this listing
Leave a Comment

* Comments will be displayed on WomenShelters.org only, and we do not display personal data of users making comments.