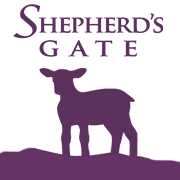 Founded in 1984, Shepherd's Gate has helped over 8,700 women and children find hope, love, and a new beginning at their shelters in Livermore, Brentwood, and Costa Rica.
These women's and children's lives have been shattered by physical, mental and emotional abuse, addictions, financial distress, abandonment and other unfortunate circumstances.
Their organization serves over 700 women and children each year, providing them with shelter, and vital resources to overcome homelessness.
Shepherds Gate is a Christian nonprofit on a mission to free women and children from the destructive cycles of homelessness, addiction and abuse.
---
"Shepherd's Gate exists to meet the physical, spiritual and emotional needs of women and children suffering from homelessness, addiction and domestic violence through the love of Jesus Christ, equipping them to lead lives of faith, hope and love, and to reach out to others in His name. "