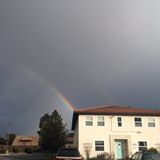 They are dedicated to helping women find positive solutions for themselves and their children, before and after birth.
With respect for each womans unique circumstances, their staff, volunteers, and outside agencies work together to assist in every facet of a pregnant womans needs.
Their services included:
Pre and post-natal care parenting
Living skills development opportunities through referrals
For educational and vocational training and community service involvement professional individual counseling as well as group support sensitive support and referral for counseling for women considering the adoption alternative Mothers and their babies may remain at Siena House for up to three months after delivery.
During this important time, they provide guidance in the areas of baby care, breast-feeding and nutrition help our mothers prepare for the future with an emphasis on family values encourage counseling for family reconciliation whenever possible offer transitional care and support to ensure a positive and healthy experience of independent living for the new family
---